HAZARDOUS WASTE REMOVAL WITH BLAST IT CLEAN
Hazardous waste is defined as waste that contains properties that can be harmful to human and environmental health. It can be generated from a lot of sources that can range from industrial manufacturing process wastes to batteries. It can come in various forms including liquids, solids, gases, and sludge.
How do you identify if you have a hazardous material that needs to be removed?
The EPA breaks it down into four characteristics:
Ignitability - or something flammable
corrosivity - it can rust or decompose
reactivity - or something explosive
toxicity - something poisonous
INDUSTRIAL WASTE IN FOOD AND BEVERAGE
Other forms of waste are commonly found in the food and beverage industry and Blast It Clean also can help you manage that for your facility. You may be able to manage your organic waste in methods such as utilization for animal feed, raw goods for other food products, or for fertilization. But that may not always be the case for your business. For example, contamination is a concern with maple syrup and the maple industry. Lead is commonly found in older maple manufacturing equipment.
The majority of rendered products in the meat industry are proteins, fats, greases, and tallow that are used in animal feed rations. Wastewater and solids are produced from these aspects and need to be disposed of properly.
Here are the classes of waste that you need to consider about what your facility is producing.
Examples of Class 1 waste are water contaminated with ethylene glycol, soils contaminated with petroleum, any substance that can be corrosive, and ignitable liquids.
Some of the most common solid wastes come from the food and beverage processing industry. This industry can usually recycle organic goods, but that doesn't mean these facilities won't use Class 3 or Class 1 industrial wastes.
These wastes are usually acceptable for landfills. empty cans, non-radioactive or surgical medical waste, and of course food waste and packaging used in production are all considered Class 2.
These wastes do not decompose, nor do they react with other materials, and they are insoluble. These wastes are also not considered a threat to human health or the environment. Rocks, bricks, glass, dirt, rubber, and some plastics are considered Class 3 waste.
CLASSIFICATIONS OF HAZARDOUS WASTE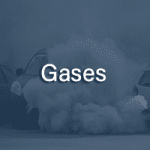 OUR WASTE REMOVAL SERVICES
during any cleaning process that we do, there may be a variety of substances that any industry may consider hazardous waste. We are capable of cleaning whatever our client deems as toxic or hazardous to your working or living environment. For example, you may consider acid or grease as hazardous waste. We are certified to clean that waste.
TOP INDUSTRIES THAT REQUIRE HAZARDOUS WASTE SERVICES
Acetones, chlorobenzene, glazes, methanol, MEK, methylene chloride, paint, petroleum distillates, pigments, solvents, stripping compounds, toluene, and wastewater are all produced and used in this industry and are considered hazardous materials.
Solvents and heavy metals are used in this industry and if not managed properly, they can contaminate groundwater. The materials, if properly managed can be nearly 100% recycled and re-introduced back into multiple types of industries. 
Produces asphalt wastes, petroleum distillates, and used oil. Asphalt can be recycled.
The process of making paper is a multi-step process. The wood goes through chemicals that are less than environmentally friendly. Nitrogen dioxide is one of many dioxides that are released during the process, which if high levels are reached, can cause damage to the human respiratory tract and is harmful to vegetation.
LAND-CLEARING, WRECKING, & DEMOLITION
The waste that is generated in this industry can contain ignitable or toxic wreckage, debris, and lead piping.
Chemical manufacturing typically involves the process of converting raw materials like natural gases, oil, metals, and minerals into a variety of products. Hazardous waste is generated through these processes and needs to be discarded properly.